Sakura Sushi is the perfect place in Auroville to spend your lazy afternoons or cozy evenings. They have amazing Sushi and refreshing Bubble Teas and it's an absolute must visit when you are near Auroville/Pondicherry. My personal favourites are: Futomaki Smoked Fish, Maki Fried Fish, and Nigiri Salmon.
---
I spent 3 months in Pondicherry and Auroville in 2022. During that time, I had the privilege to eat at a lot of cafes and restaurants. When it comes to the best of the best, Sakura Sushi is definitely up there. The spot is very close to Auroville Bakery and there's a giant poster on the side of the yellow building with a Tamil woman eating Sushi, you can't miss it.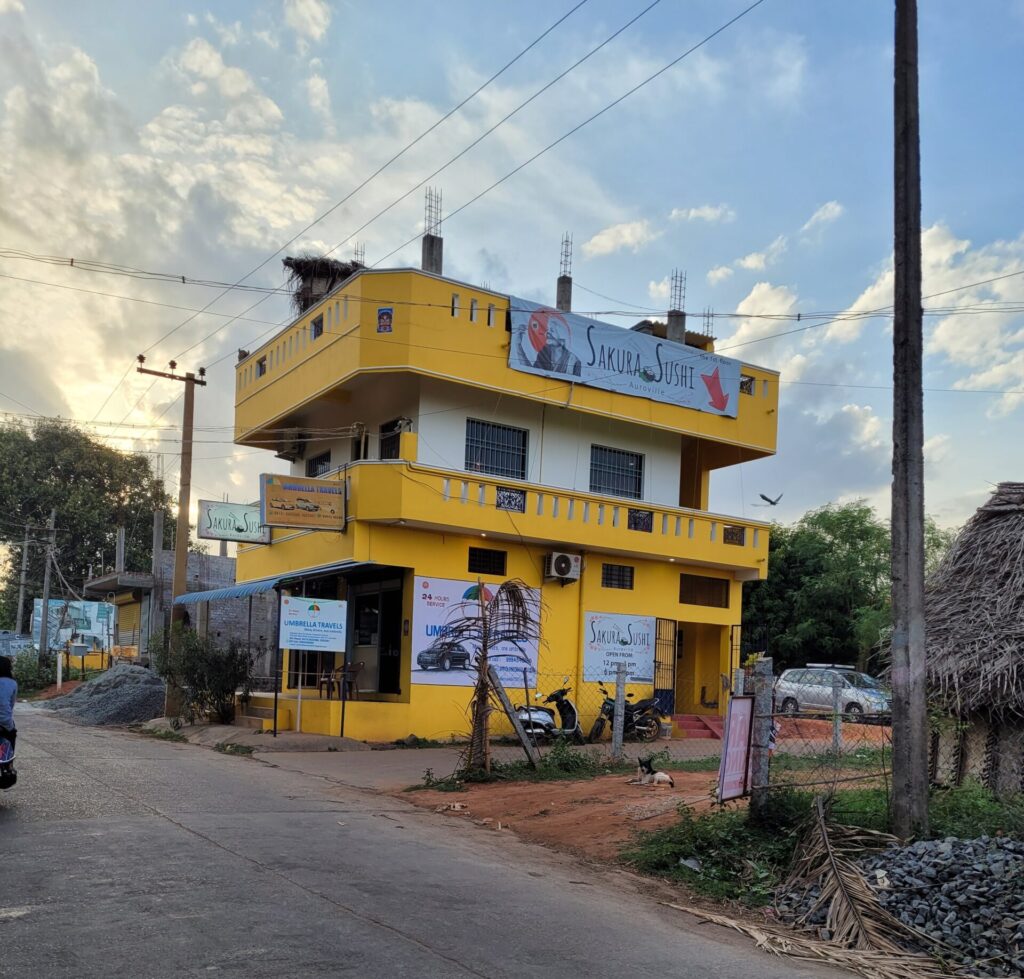 They serve every plate of Sushi with some wasabi (the fake stuff, it's next to impossible to find real wasabi in India for reasonable prices) and some Kikkoman Soy Sauce. The Smoked Fish Futomaki is exceptionally delicious, with nice fresh veggies, subtle smoky notes, and really good rice.

The bubble teas come with popping boba instead of tapioca and the option for either green tea or black tea. You can ask them for a small form to fill out to customize your tea preference, tea flavor preference and two popping boba flavor preferences. I don't have a specific recommendation here as I always tried new combinations and had no complaints. For inspiration however, maybe try: Raspberry flavored black tea, with cranberry and watermelon boba.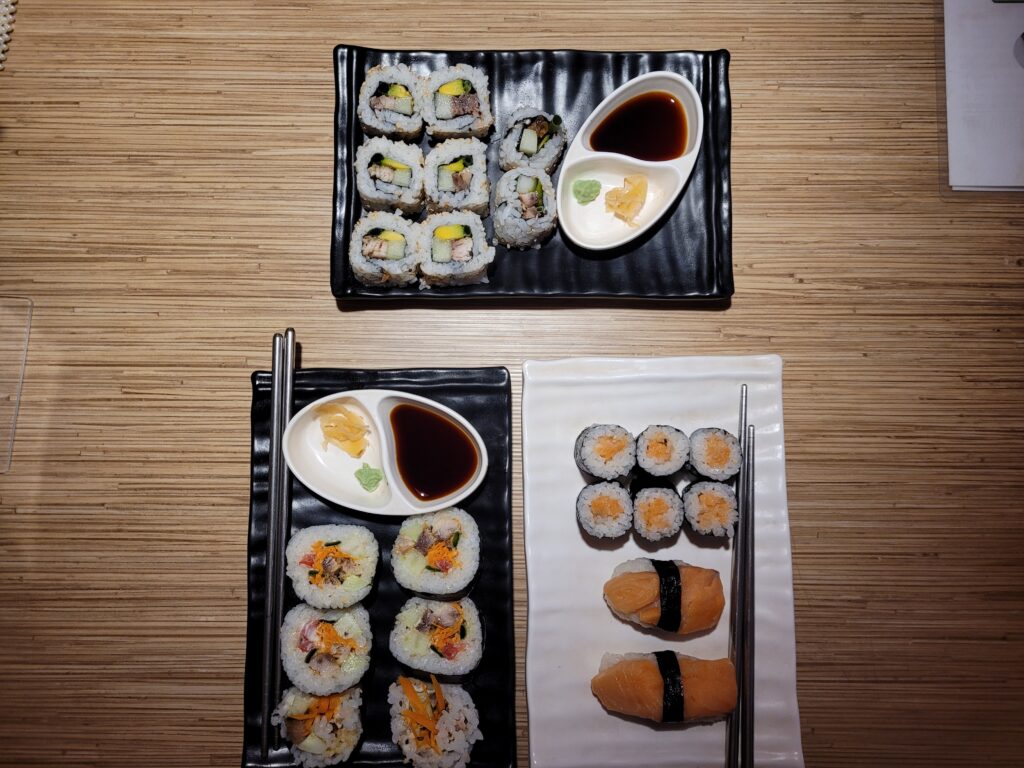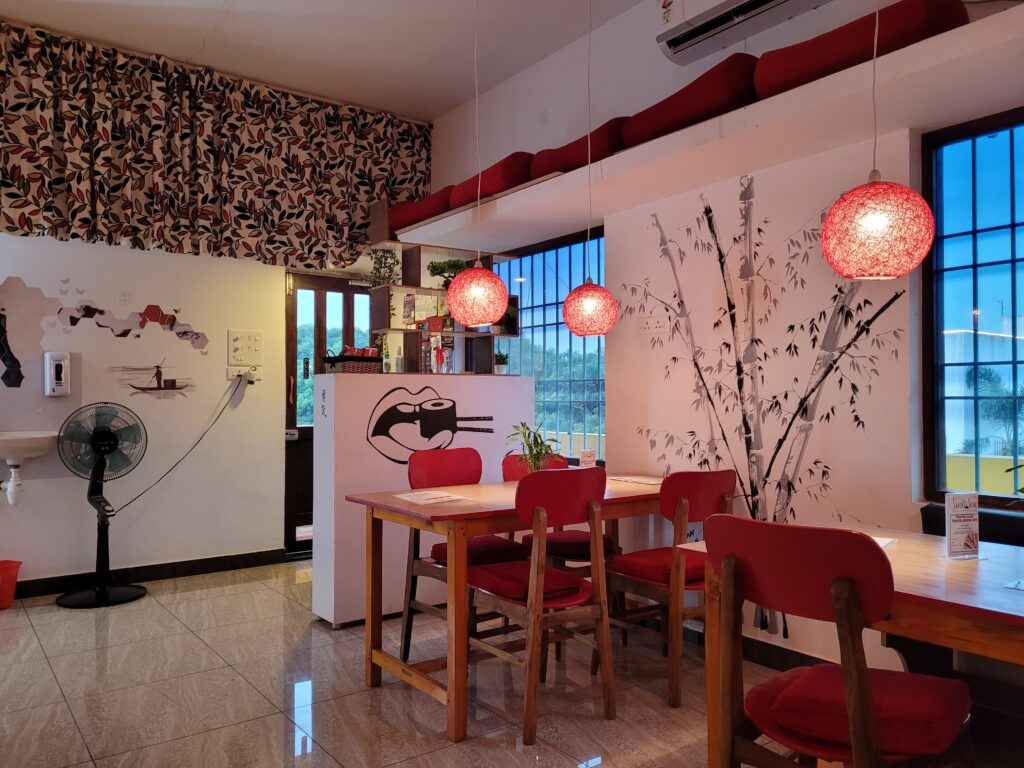 The menu has enough variety to keep you coming back, but doesn't overwhelm you with options that are barely different. Apart from the obvious options like Smoked Fish, Raw Fish, and Fried Fish (either Salmon or whatever they have locally) they also have chicken (obviously cooked unlike the fish) as well as tons of vegan options and you can always ask them for their recommendations if it's a little overbearing.

Additionally, If it's your first time eating Sushi, please know that you might not like nori(seaweed) or the texture of raw/smoked fish. If it is indeed your first time there, maybe try the Fried Fish options first. I thankfully liked every single aspect of my meal even though my first time here was my first time having Sushi.
I visited Sakura Sushi at least 6 times a month(even though I prefer home cooked meals!) and had zero bad experiences with them. In fact, the only regret I had was not finding them earlier. They care about the food that they put out and are always happy to serve you. Great ingredients make for good food, but Sakura Sushi also makes you feel right at home with its warm ambience and even warmer people. Until next time, Sakura Sushi.

If you liked this review, maybe you'll want to read some more of my Food posts!